1. Virtual Assistant (VA)
Virtual assistants are in high demand in today's job market. The idea is simple; there are businesses that need certain tasks done but don't have enough people to do them.
The kinds of tasks we're talking about here can involve taking care of a blog, creating posts on social media, making graphics in Canva, bookkeeping, communicating with contractors on the phone, overseeing a calendar, handling some HR matters, and doing everything else that a modern company usually needs to be done.
So why not hire someone full-time instead of an outside VA?
In many cases, working with an outside VA who can issue invoices and is available for the exact amount of work that needs to be done is just more effective. Some businesses don't have VA work available round the clock and only need assistance every couple of weeks. Hiring someone full-time just wouldn't make sense for them.
Difficulty level: 2/5 (low to mid).
Skills required: Skills based on the specific VA services you want to offer (like maintaining a blog, creating posts on social media, etc.).
Build-up time needed: If you have the skills, you can start offering VA services even this week.
Investment needed: None.
2. Video Editing Services
Video is the main content type of this decade.
Did you know 500 hours of video get uploaded to YouTube every minute? Someone has to edit all those videos before they get viewed by people, right?
Indeed!
The difficulty of video, and something that all new video creators quickly find out, is that the editing phase tends to take 3x-10x time of the initial recording. So, for example, for every one hour of footage, it can take between three to ten hours to get it edited. It's a real hassle.
This is where you can step in and offer video editing services. Yes, you do have to learn how to actually edit videos first, but once you do, you'll have enough work to make this a viable side business idea.
Difficulty level: 4/5 (mid to high).
Skills required: You must learn how to edit videos at a good-enough level before you can start offering services.
Build-up time needed: Taking a video editing course on Skillshare will take two to three days; after that, you should spend at least a couple of weeks learning the ropes and get comfortable with simple edits.
Investment needed: The main cost is getting quality video editing training – Skillshare is $15/mo. As for video editing software, you can stick with free tools – for example, DaVinci Resolve is one of the best such solutions on the market.
3. Joining the Gig Economy Online
The idea of what we call the gig economy is quite simple: people need stuff done, so they post simple job ads on certain websites to find someone (freelancers) to take care of those jobs.
Or, we can reverse the process and instead have you – the service provider – post a gig ad and then let people reach out to you when they want to take you up on the offer. The most popular site for this kind of gigs is Fiverr.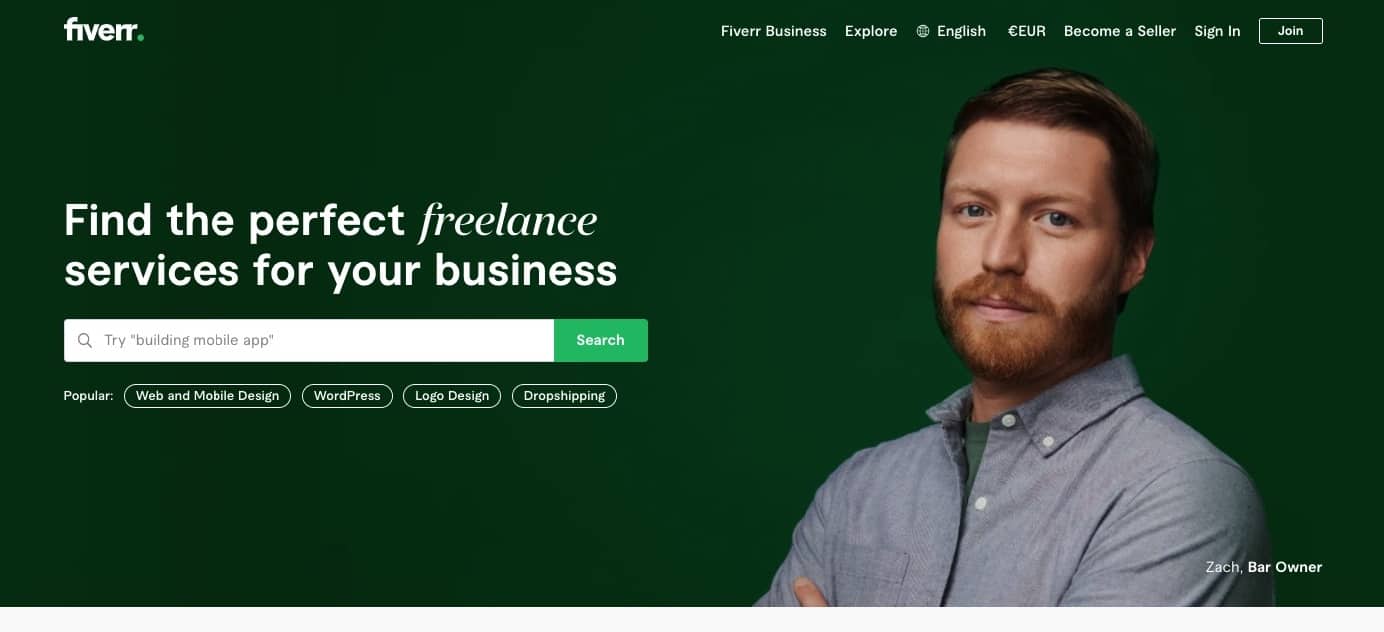 Health Site
Health Site
Health Site
Health Site
Health Site
Health Site
Health Site
Health Site
Health Site
Health Site
Health Site
Health Site
Health Site
Health Site
Health Site
Health Site
Health Site
Health Site
Health Site
Health Site
Health Site
Health Site
Health Site
Health Site
Health Site
Health Site
Health Site
Health Site
Health Site
Health Site
Health Site
Health Site
Health Site
Health Site
Health Site
Health Site
Health Site
Health Site
Health Site
Health Site
Health Site
Health Site
Health Site
Health Site
Health Site
Health Site
Health Site
Health Site
Health Site
Health Site
Health Site
Health Site
Health Site
Health Site
Health Site
Health Site
Health Site
Health Site
Health Site
Health Site
Health Site
Health Site
Health Site
Health Site
Health Site
Health Site
Health Site
Health Site
Health Site
Health Site
Health Site
Health Site
Health Site
Health Site
Health Site
Health Site
Health Site
Health Site
Health Site
Health Site
Health Site
Health Site
Health Site
Health Site
Health Site
Health Site
Health Site
Health Site
Health Site
Health Site
Health Site
Health Site
Health Site
Health Site
Health Site
Health Site
Health Site
Health Site
Health Site
Health Site
Health Site
Health Site
Health Site
Health Site
Health Site
Health Site
Health Site
Health Site
Health Site
Health Site
Health Site
Health Site
Health Site
Health Site
Health Site
Health Site
Health Site
Health Site
Health Site
Health Site
Health Site
Health Site
Health Site
Health Site
Health Site
Health Site
Health Site
Health Site
Health Site
Health Site
Health Site
Health Site
Health Site
Health Site
Health Site
Health Site
Health Site
Health Site
Health Site
Health Site
Health Site
Health Site
Health Site
Health Site
Health Site
Health Site
Health Site
Health Site
Health Site
Health Site
Health Site
Health Site
Health Site
Health Site
Health Site
Health Site
Health Site
Health Site
Health Site
Health Site
Health Site
Health Site
Health Site
Health Site
Health Site
Health Site
Health Site
Health Site
Health Site
Health Site
Health Site
Health Site
Health Site
Health Site
Health Site
Health Site
Health Site
Health Site
Health Site
Health Site
Health Site
Health Site
Health Site
Health Site
Health Site
Health Site
Health Site
Health Site
Health Site
Health Site
Health Site
Health Site
Health Site
Health Site
Health Site
Health Site
Health Site
Health Site
Health Site
Health Site
Health Site
Health Site
Health Site
Health Site
Health Site
Health Site
Health Site
Health Site
Health Site
Health Site
Health Site
Health Site
Health Site
Health Site
Health Site
Health Site
Health Site
Health Site
Health Site
Health Site
Health Site
Health Site
Health Site
Health Site
Health Site
Health Site
Health Site
Health Site
Health Site
Health Site
Health Site
Health Site
Health Site
Health Site
Health Site
Health Site
Health Site
Health Site
Health Site
Health Site
Health Site
Health Site
Health Site
Health Site
Health Site
Health Site
Health Site
Health Site
Health Site
Health Site
Health Site
Health Site
Health Site
Health Site
Health Site
Health Site
Health Site
Health Site
Health Site
Health Site
Health Site
Health Site
Health Site
Health Site
Health Site
Health Site
Health Site
Health Site
Health Site
Health Site
Health Site
Health Site
Health Site
Health Site
Health Site
Health Site
Health Site
Health Site
Health Site
Health Site
Health Site
Health Site
Health Site
Health Site
Health Site
Health Site
Health Site
Health Site
Health Site
Health Site
Health Site
Health Site
Health Site
Health Site
Health Site
Health Site
Health Site
Health Site
Health Site
Health Site
Health Site
Health Site
Health Site
Health Site
Health Site
Health Site
Health Site
Health Site
Health Site
Health Site
Health Site
Health Site
Health Site
Health Site
Health Site
Health Site
Health Site
Health Site
Health Site
Health Site
Health Site
Health Site
Health Site
Health Site
Health Site
Health Site
Health Site
Health Site
Health Site
Health Site
Health Site
Health Site
Health Site
Health Site
Health Site
Health Site
Health Site
Health Site
Health Site
Health Site
Health Site
Health Site
Health Site
Health Site
Health Site
Health Site
Health Site
Health Site
Health Site
Health Site
Health Site
Health Site
Health Site
Health Site
Health Site
Health Site
Health Site
Health Site
Health Site
Health Site
Health Site
Health Site
Health Site
Health Site
Health Site
Health Site
Health Site
Health Site
Health Site
Health Site
Health Site
Health Site
Health Site
Health Site
Health Site
Health Site
Health Site
Health Site
Health Site
Health Site
Health Site
Health Site
Health Site
Health Site
Health Site
Health Site
Health Site
Health Site
Health Site
Health Site
Health Site
Health Site
Health Site
Health Site
Health Site
Health Site
Health Site
Health Site
Health Site
Health Site
Health Site
Health Site
Health Site
Health Site
Health Site
Health Site
Health Site
Health Site
Health Site
Health Site
Health Site
Health Site
Health Site
Health Site
Health Site
Health Site
Health Site
Health Site
Health Site
Health Site
Health Site
Health Site
Health Site
Health Site
Health Site
Health Site
Health Site
Health Site
Health Site
Health Site
Health Site
Health Site
Health Site
Health Site
Health Site
Health Site
Health Site
Health Site
Health Site
Health Site
Health Site
Health Site
Health Site
Health Site
Health Site
Health Site
Health Site
Health Site
Health Site
Health Site
Health Site
Health Site
Health Site
Health Site
Health Site
Health Site
Health Site
Health Site
Health Site
Health Site
Health Site
Health Site
Health Site
Health Site
Health Site
Health Site
Health Site
Health Site
Health Site
Health Site
Health Site
Health Site
Health Site
Health Site
Health Site
Health Site
Health Site
Health Site
Health Site
Health Site
Health Site
Health Site
Health Site
Health Site
Health Site
Health Site
Health Site
Health Site
Health Site
Health Site
Health Site
Health Site
Health Site
Health Site
Health Site
Health Site
Health Site
Health Site
Health Site
Health Site